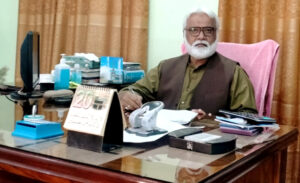 As the principal of PARAS Public School, it gives me great pleasure to welcome you to a place of education and enthusiasm. I am glad that communication between us will be facilitated by this website. I am sure it is going to make it easy for everyone to know more about our school.
On occasion, the possible students in the vicinity of UK may come up with different queries and questions associated with the context being dealt with. Make your request a win-win essay writing service for everybody, and you might be in a position to save thousands on your degree up to the total price of tuition, depending upon your position and employer.
I believe that creative concepts and scholarly enthusiasm will make every student bold and active thinker, good speaker and a creative individual. According to me, education is an all-round development. Every student is encouraged academically and spiritually to be strong enough to cope up with the world and develop an atmosphere for healthy learning.
We are grateful for the co-operation and support given to us by the parents, teachers and other staff members.
Kindly visit our website regularly as this will provide you current information about the activities in the school.
Thank you,
Regards,
SAYED MAZHAR ALI RASHDI